netfabb Studio Basic - c't Special Edition
Monday, February 25, 2013 by Susanne Zeitler
We've created a special version of the free netfabb Studio Basic which includes the brand new primitives screw, nut and gear, plus you can save several parts as one STL. Check it out on the CD included in the German c't magazine for computer technology. If you don't have access to it: those features are also available in the netfabb Engines for Ultimaker and fabbster or in the advanced software netfabb Professional.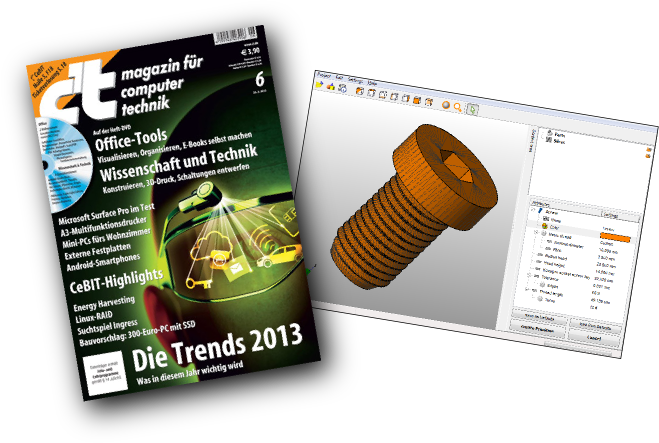 via c't
Category: 3D Printer
---
Comments
[ 0 ]
Tweet
---
Subscribe this Blog
That's an RSS feed. Just click on it to receive content updates.